That's some fine handiwork right there. Clean installation.
Considering where I think you live (NE?) but elsewhere as well, you might benefit from reading this link, maybe not.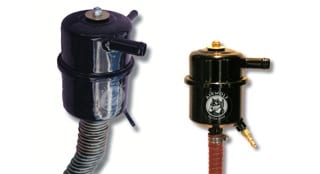 In one of my recent columns, I wrote about the importance of getting your oil temperature up to around 180°F so that your engine would boil off the moisture in your crankcase. This is critical for …
generalaviationnews.com
I've been on Subaru forums for a long time and the potential issues of AOSs have always prevented me from using one. The above link summarizes the reasons, for despite that blurb being about aircraft use it is no different from automotive uses. Crawford and others have changed designs to better deal with it but with variable success.
My Impreza only gets hot enough to boil crankcase water and fuel dilutions in very hot weather or hard extended driving. Most of the time, even here in WV, my oil temps remain below 212 degrees. A normal AOS that returns the condensed CC gasses to the CC won't work for me... and for a lot more I suspect in the long run.
One with a reservoir that can be drained, however, is still on my radar. I've never been a fan of the PCV since day one. I just took them out of the equation in earlier cars, returning the gasses to atmosphere or the ground. That's a big NO NO in today's green focused world. On the other hand, I'm also one of those who ran catless not too long ago...
Just be vigilant and stay on top of your setup. Meantime, you do good work. Best of luck with your issues going forward.