Going to replace front brake pads soon. Any thoughts on the Raybestos Element 3...supposedly a "hybrid of ceramic/ semi-metallic" material. Replacing only front brakes this go-a-around.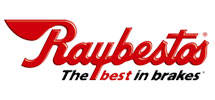 Welcome to the new Raybestos Catalog! With our revamped catalog part search, you can search by part number, VIN number or make, model and year. Try it out.

www.brakepartsinc.com
2019 5 door, sedate driving style, 80/20 local/highway driving.
Back in the day I did a lot of the required mechanic type work on my vehicles including the brakes...life happened and got away from it...now 30 years later gonna give it a whirl once again. Also gonna bleed the brake fluid either through gravity or a Mity Vac compressor unit...not sure yet.
Other recommendations?
Thanks